The internet is gone. It has been fading away in recent years, and we have reached an interesting point where a massive network becomes something resembling a small local grocery store. 
We are not attempting to promote any mind blowing theories floating around, therefore an rational explanation for such statements is required.
In short, we have only several websites on the internet today – Google, Twitter, Youtube, Facebook, Reddit, Amazon, Instagram, and maybe Gmail.
The above might sound ignorant at first, but consider this: 
We read our news, message and connect with old or new friends, start businesses – all on social media, we purchase goods on the largest e-commerce marketplace, get ourselves entertained on the main video streaming platform.
Independent publishers and blogs have been on a drastic downtrend for the past 10 years – if, for example, an artist decides to try and prevail online, they will likely head to one of the most popular platforms like Substack, Youtube, or Twitter.
How do such discussions relate to the main topic of this day that is the Metaverse? For one, we're not here to condemn the current state of the internet, but rather use it as a positive example which can lead us to new ideas suitable for structures such as the Metaverse.
The Current State Of Virtual Worlds
The Metaverse is on the rise – we can see small-scale games and virtual worlds coming into play, implementation of NFTs in these environments, and a completely new way of looking at item ownership.
No matter the previous example, companies like Meta seemingly have no clue what the future-intrigued customer wants, and proceed with building their digital little boxes of faux positivity.
In this speculative and open-minded article, the goal is to explore the meaning and adaptation of a virtual world, and how to make one really matter in today's society.
In the case of us continuing to limit our Metaverse projects to small and niche worlds, we might just not get anywhere even with the best software at our fingertips. Of course, the concept of thousands of little virtual worlds might sound appealing, but in reality, such ADHD-like development can do more harm to Web3 than good.
The reason for this is lack of resources to create a meaningful world, and by a meaningful world we mean a place where completely new economics, physical senses, laws of physics can exist that could make up a recognised alternative reality. What if we can find ways to somehow slow down time in the metaverse to learn more, or to absorb more information, or to feel something completely different?
Whilst the big tech corporations are enjoying their monopoly-type operations, there are exploits we can take advantage of that they wouldn't be able to because of the nature of their hierarchical structures.
A Series Of Small Metaverses Might Limit Web3 
The kind of Metaverse most of us really wish to experience could fundamentally have similar structures to today's big-tech online companies. How and why exactly would this work for and not against us, you may ask?
For one, a loose infrastructure where insignificant and little-value-creating virtual worlds thrive could be more damaging than a set of very large virtual worlds where a common ground between participants can be reached quicker and maintained.
In an infrastructure with a lot of small Metaverses, it might be difficult for people to adapt because the rules and the number of familiar faces on each world would be different. Unlike platforms powered by traditional structures, a few robust and meaningful Metaverses still remain decentralised no matter their size.
For example, if a lot of people gathered in a new DAO to attempt beating someone like Apple in mobile phone manufacturing, their journey would not be easy, but the potential of open-source technologies and inclusion of every citizen of the world could bring never-seen results in the long-term.
An Open Ecosystem For Builders
Everyone skilled enough could contribute to software creation and hardware design, and no matter how out of scope this may sound, even Apple might just get outcompeted.
Decentralisation, fair access to value creation and rewards are incredibly powerful – this was demonstrated to the entire world by the participants involved in ConstitutionDAO, which nearly purchased an original copy of the United States Constitution.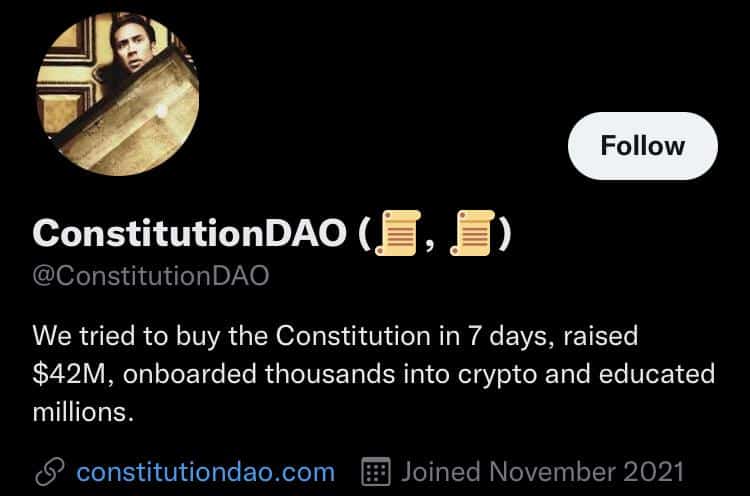 Inspired by such achievements, Web enthusiasts proceeded with creating even more impressive and mind blowing decentralised organisations that aim to purchase land, transportation facilities, even cities and towns, in order to build better systems together.
Big Tech, But Decentralised
How does this relate to the Metaverse? Large-scale projects powered by millions of enthused and digitally literate people have proven themselves to be able to reach goals the wealthy and even some authorities cannot.
When discussing the Metaverse, one could imagine the amount of resources required to build usable and enjoyable virtual worlds with their own micro-economies, and so it seems that only by collaborating in a decentralised fashion and obtaining similar visions can we create the new worlds we wish to live in ourselves.
Seemingly, big tech is not so bad after all – individuals, businesses can get quality resources cheaper and more efficiently – it's just that the centralisation of these companies tends to take away people's digital freedoms, privacy, and independence.
Examples Of Quality Collaborative Development
Considering how many bright Web3 projects have started to form partnerships and collaborate, such large-scale Metaverse goals can be felt closer by the day.
For example, SparkWorld*, a wholly new predictions-powered NFT launchpad and inventor of Fair Prediction Launches, has partnered with over 20 cutting-edge blockchain projects in the last few months to help create a meaningful ecosystem with proper quality control that serves the participant.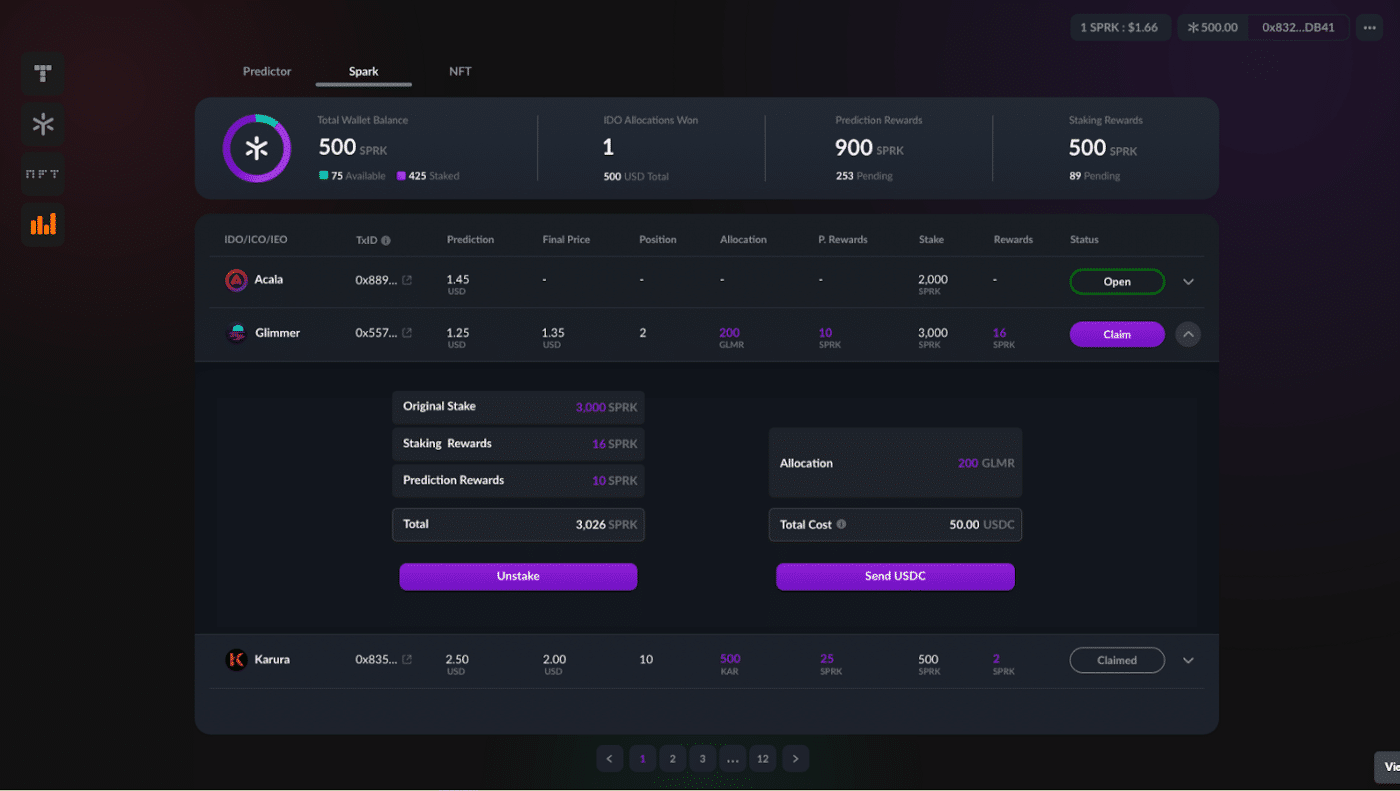 Source: SparkWorld* Medium
Another example is KyotoProtocol.io, a blockchain-based synthetic carbon-credits multilayer revolutionary project that enables the fight against climate change behind the wheel of decentralised nodes, has received a grant and joined forces with NEAR Protocol – one of the biggest Metaverse innovators in the cryptosphere today.
Seeing inventive projects collaborate can give us more hope for experiencing immersive Web3 virtual worlds without having to depend on centralised institutions whose only focus is profit and control.